Let's say I have the following graphical model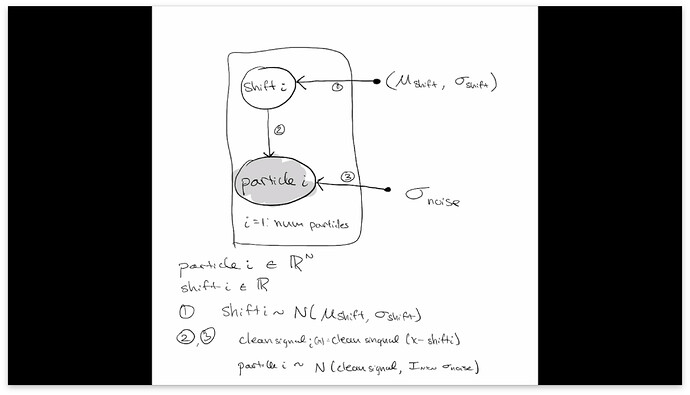 And I want to characterize the posterior of shift i for all i.
shift i are all scalars, particle i is a vector (e.g. N=64), with iid Gaussian noise in each element.
How do I take advantage of the vectorization of pyro.plate?
If num particles is very large (10k - 1 million), will it be prohibitively slow to name all of the shifts?