Dear all,
While trying to implement a Multivariate Linear Dynamical System (state-space model) in Pyro, we ran into a surprising problem: the sampling of a specific variable seems to make the whole model unstable.
Attached are the model's predictions before and after the sampling in question, so you can see for yourself. The full code is accessible here under the section "Pyro sampling influence": https://github.com/Jacques-29/mbml-project/blob/master/Pyro%20Forum.ipynb
Can someone give an explanation to this?
Best regards,
Jacques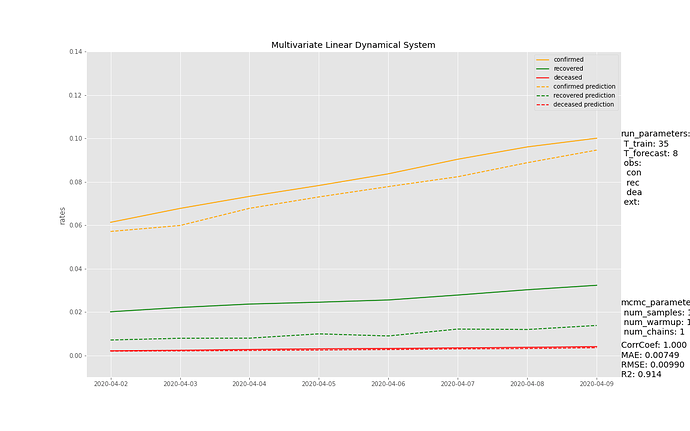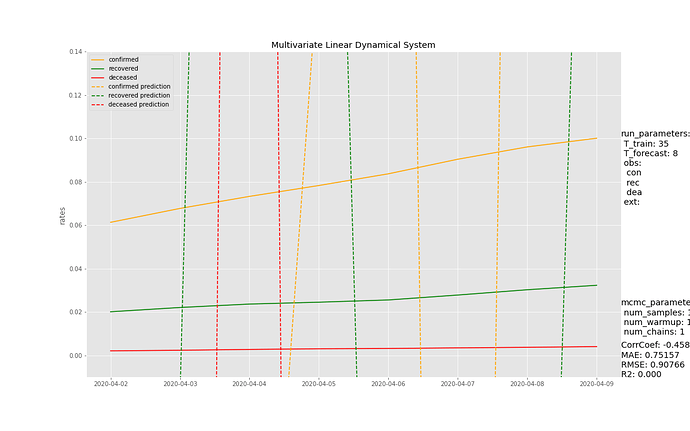 Note: we are using Google Collaboratory for running the notebook.