I am trying to use deep Markov Model on my dataset. However, when I use it I get the following run time error: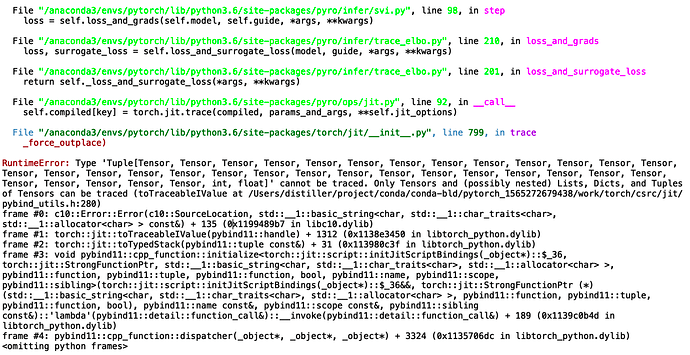 I don't even know what this error means. My code is exactly the same as:

Could someone explain what possibly could be causing this error? Insights are appreciated.