Hi there,
I am very new to pyro and want to implement a graphical model / HMM / Baysesian network that looks like this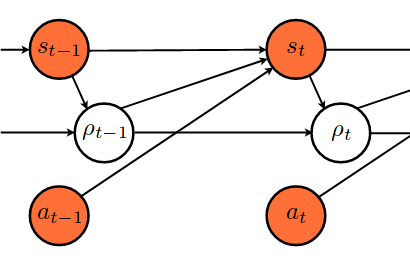 and if possible later one which has an additional connection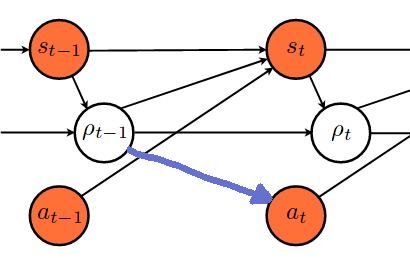 where the orange color marks observed variables.
So far, I read the HMM tutorial, but the closest model there is the Dynamic Bayesian Network (model_4), which has 2 hidden states and 1 observation. In the case I want to implement, there is 1 discrete hidden state and 2 continious observable states.
Do I understand it correctly, that the number in to_event expresses causal ordering?
Can/Should I use parallel enumeration as discribed in this tutorial?
I am thankful for a point (e.g. code snippet) to start from.