Hi,
I am trying to plot a model where I would like to also do automatized rendering, however I can only set obs=data to denote that sample is supervised, and if I keep obs empty, then the node is unsupervised.
However, I would like to denote a semi supervised setting where we would 'paint' the half of the sample, like in SS-VAE figures in Pyro website, as below: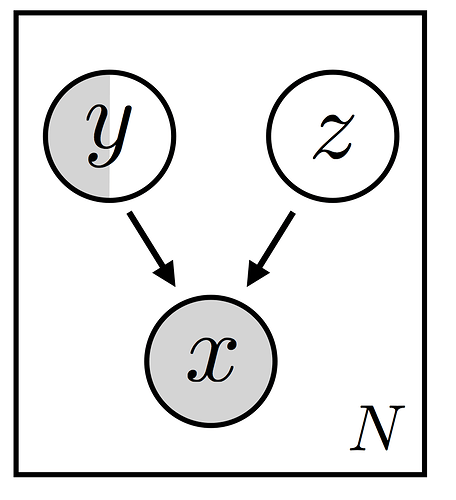 Can you let me know how to make that happen?
Thanks!