When I want to use optimizer I got an error
"AttributeError: module 'pyro' has no attribute 'optim'"
. Then, I checked using dir(pyro) I can not find optim as an attribute. But when I used import pyro.optim now I can use pyro.optim and suddenly dir(pyro) showed optim as the attribute. This is the screenshot: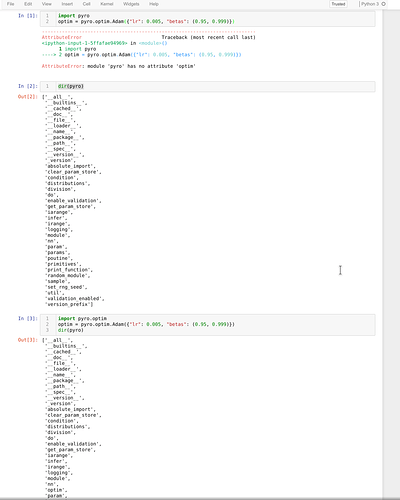 Is this a bug? I am using pyro 0.2.0 and pytorch 0.4.