Hi,
I am using NUTS to fit a multivariate normal model (dim=12) on a dataset. I noticed that when running NUTS, the cpu usage is very high (600% cpu) with one chain. I increased the number of chains to six, the cpu usage decreased (to 130% cpu), however, the running time had a significant increase.
I thought the reason might be because of the dataset. So I run the lkj.py in pyro/examples folder. The same problem occurred.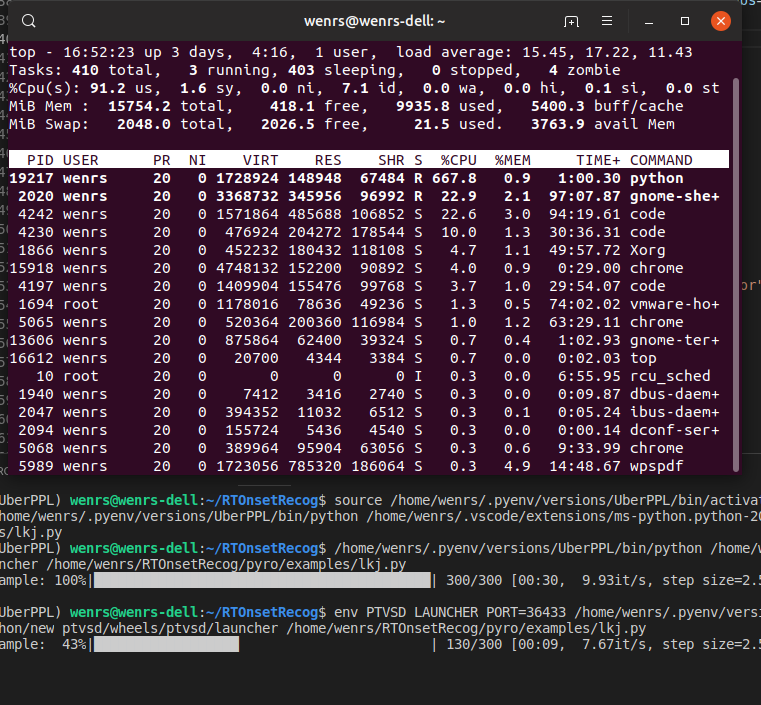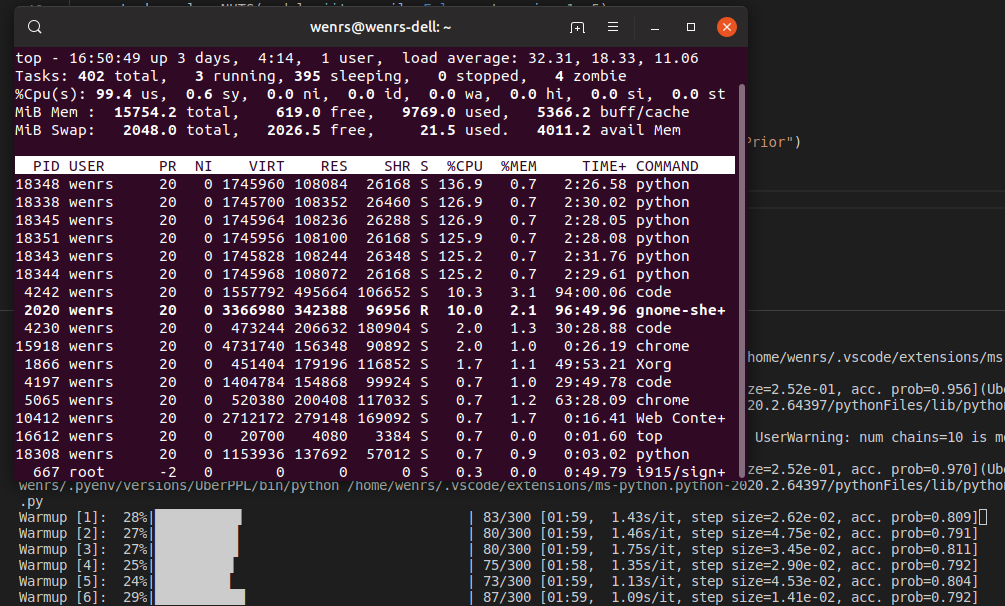 ps the pyro version I use is 1.3.1
I really appreciate any help!