Hi,
I have a dataset of 250 examples x 300 features, each normally distributed. Each assigned a binary class label. I followed the example given here: http://pyro.ai/examples/gplvm.html
I planned to make this example work on the input dataset X. It actually appears to have produced a somewhat expected result: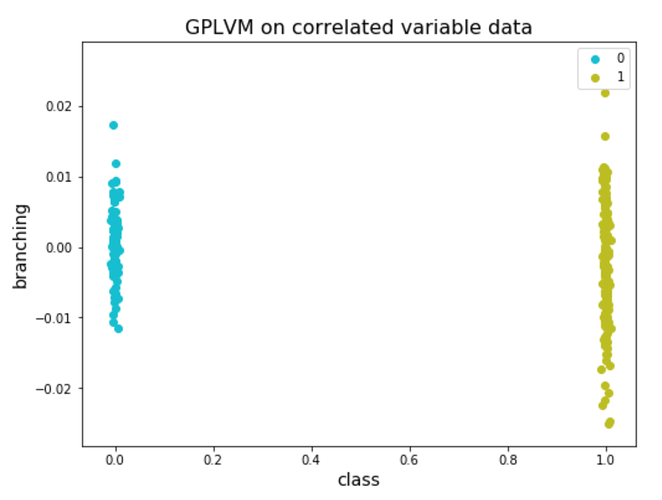 In my attempt to classify held out data I get an error:
 gplvm.forward(test_data)

ValueError: Train data and test data should have the same shape of features, but got torch.Size([2]) and torch.Size([300]).
This makes sense. I know I'm not using this method as it is meant to be used but I was wondering if it was possible to make it work. Is there a way to run inference over the test_data? You can assume i used the same train util as in cell 7 of the tutorial.